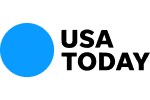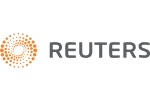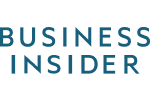 Elder Financial Abuse
What Is Financial Elder Abuse?
Abuse of elderly and impaired adults, including financial abuse, is a tragedy that is increasing at an alarming rate.  It comes in many forms, from physical and mental abuse and neglect to financial exploitation. It has been reported that approximately 11% of U.S. citizens age 60 and older suffer from some form of abuse, neglect, or exploitation.  In at least one state (Alaska), reports of abuse of its long-term care residents have increased by 200% in the past three years, with the most familiar stories of harm being neglect and financial exploitation.  
Older persons in the United States have lost billions of dollars as a result of various forms of financial abuse.  The correct amount is unknown as many cases go unreported (estimates are that less than 3% of cases of financial exploitation are ever reported).  Elder financial abuse is expected to increase as the baby boomer population ages.
Why Does Financial Elder Abuse Occur?
Strangers account for 51% of the perpetrators of elder financial abuse, while friends, neighbors, and family make up 34% of the perpetrators.  Individuals in the business sector commit 12% of elder financial abuse, and 3% involves Medicare and Medicaid fraud. Victims of financial elder abuse have a relationship of trust and confidence, with 90% percent of their abusers.  Elder financial abuse may involve theft, forgery, deception, con-artistry (by "confidence men" or "cons"), "romance scams," coercion, and undue influence to obtain money or property, either directly by outright taking, or indirectly using a Will, Power of Attorney or Deed.  
Older citizens, particularly those with Alzheimer's disease, dementia, and other complex health problems, as well as other adults who are mentally or physically impaired, are often singled out as victims.  They present attractive targets due to their dependence on others. Reliance makes it more likely that they will rely upon and trust others who falsely present themselves as friends and helpers who have the elderly person's best interest at heart.  For example, elderly persons who are targeted often live alone and are uncomfortable with technology, which may present opportunities for a "helper" to gain access to bank accounts.
Financial Elder Abuse Is Devastating to Its Victims
The resulting emotional and physical trauma, sometimes accompanied by a significant financial loss, can have a devastating effect on victims' lives.  Some victims sink into isolation, being afraid to go out anymore – to the doctor, the grocery store, to visit friends. Even those who have not experienced abuse directly often know or know of others who have, and they may suffer from disabling fear themselves.  
Elder abuse is perpetrated by strangers, family members, and caregivers.  It cuts across all socio-economic, cultural, racial, and ethnic categories.  Abuse and neglect of residents in long-term care facilities often go unreported.  Victims often fear that additional abuse will result from reporting the abuse. Some victims are simply unable to understand or report such conduct to the proper authorities, just as they may be unable to protect themselves from behavior that is abusive and sometimes criminal.  
Some warning signs of elder abuse may include (without limitation) one or more of the following:
secretiveness involving financial matters, correspondence, telephone calls, etc.
unusual withdrawals or transfers of money from financial accounts
unusual transfer of other assets, such as real property
unusual gifts to caregivers or others
unusual loans
other unexplained losses or changes in financial situation
accumulation of unpaid bills
new friends or even romantic interests
changes to a will
change of beneficiary.
In 2010, Congress passed The Elder Justice Act as part of the Patient Protection and Affordable Care Act.
It is an ambitious piece of legislation, which includes authorizing a grant program for adult protective services and various other programs and social services designed to assist states in protecting the aged and infirm. Unfortunately, as of October 2013, no money has been appropriated to implement the Act, according to the National Adult Protective Services Association (a non-profit organization devoted to strengthening adult protective services programs).
Federal law permits reporting of elder financial exploitation by banks, notwithstanding privacy considerations. Under 31 C.F.R. §103.18 (reports by banks of suspicious transactions), banks are not explicitly required to report elder financial exploitation, but banks are required to report a transaction made through the bank that involves $5,000 or more if the bank knows, suspects or has reason to suspect that the "transaction has no business or apparently lawful purpose or is not the sort in which the particular customer would normally be expected to engage, and the bank knows of no reasonable explanation for the transaction after examining the available facts, including the background and possible purpose of the transaction." 31 C.F.R. § 103.18(a)(2)(iii). That arguably could encompass a transaction that involved elder financial exploitation (if it was for $5,000 or more), and FinCEN states in its advisory to banks regarding the reporting of elder financial exploitation that banks "should" report such a transaction on a Suspicious Activity Report (SAR). Advisory to Financial Institutions on Filing Suspicious Activity Reports Regarding Elder Financial Exploitation, FIN-2011-A003, Feb. 22, 2011.
FinCEN is the Department of the Treasury's Financial Crimes Enforcement Network. FinCEN and other federal agencies have sent out an advisory and guidance to banks encouraging them to report elder financial exploitation. Other federal agencies' guidance explains that banks do not need to worry about the Gramm-Leach-Bliley privacy law because reporting elder financial exploitation is expressly permitted under it. Interagency Guidance on Privacy Laws and Reporting Financial Abuse of Older Adults. FinCEN specifically requests that banks include the term "elder financial exploitation" in the narrative portion of the SAR, but warns that this term and all information about the victim should not be reported as the subject of the SAR. Id.
The other federal agencies that published a joint "Interagency Guidance on Privacy laws and Reporting Financial Abuse of Older Adults" explaining that Gramm-Leach-Bliley poses no obstacle to reporting elder financial exploitation include the Board of Governors of the Federal Reserve System, Commodities Futures Trading Commission (CFTC), Consumer Financial Protection Bureau (CFPB), Federal Deposit Insurance Corporation (FDIC), Federal Trade Commission (FTC), National Credit Union Administration (NCUA), Office of the Comptroller of the Currency (OCC), and the Securities and Exchange Commission (SEC). Id.
Of course, this is all at the federal level. FinCEN emphasizes that banks should continue to report all forms of elder abuse according to institutional policies and the requirements of state and local laws and regulations, where applicable.
According to the National Adult Protective Services Association (NAPSA), every states has statutes that create an adult protective services program. As of July 2013, 49 states and the District of Columbia impose mandatory reporting of cases of suspected elder abuse, neglect and/or exploitation upon certain persons. Those statutes may also impose criminal penalties if the reporting requirements are not met, in addition to criminal penalties for abuse, neglect and exploitation of elders. Most states do not expressly provide for private rights of action.
Different States Have Different Financial Laws
Georgia's neighboring states have statutes with similar provisions.  Alabama's reporting requirement is limited to physicians and other practitioners of the healing arts and does not include financial institutions or their employees.  Virginia defines reporters to include most persons who are licensed, certified or registered by a health regulatory board, employees or contractors who work with or provide care for adults, guardians, conservators, and law enforcement officers; it does not require reporting by financial institutions or their staff. 
West Virginia limits reporters to medical, dental or mental health professionals, Christian Science practitioners and religious healers, social workers, law enforcement and "humane" officers, state or regional ombudsmen, and any employee of any nursing home or residential facility, but does not require financial institutions to report cases of elder abuse.  Other southeastern states – Florida, Kentucky, Mississippi, North Carolina, South Carolina, and Tennessee – make "any person" a potential reporting person, including, for example, financial institutions, long-term care facilities, and nursing homes.
Criminal penalties for knowingly and willfully failing to make a required report (or preventing another from doing so) are generally misdemeanors punishable as follows:
Alabama – six months imprisonment or up to $500 
Florida –   up to 60 days imprisonment or up to $500 or double the monetary loss of the victim
Georgia – up to 12 months imprisonment or up to $1,000 or both
Kentucky – up to 90 days imprisonment
Mississippi – up to 6 months imprisonment or up to $5,000 or both
North Carolina – no criminal penalty found
South Carolina – up to one-year imprisonment or up to $2,500
Tennessee – between 30 days and 11 months and 29 days imprisonment and between $500 and $1,000
Virginia – up to $500 for the first offense and between $100 and $1,000 for subsequent offenses
West Virginia – up to 10 days imprisonment or up to $100 or both.
What's My State's Statutory Scheme?
Other states have similar statutory schemes.  A few states, such as Florida and California, provide private rights of action for elder abuse.  The trend among states, however, is to emphasize mandatory reporting of elder abuse, neglect, and exploitation by persons likely to have significant contact with elder persons, such as administrators, managers, and employees of long-term care facilities, nursing homes, adult day care facilities, doctors' offices, hospitals, and financial institutions.  
The mandatory reporting requirements should benefit elderly persons in several ways.  Most obviously, they will lead to investigations and outreach by authorities to assist older persons after they have been victimized.  They should also make persons with whom older persons are in contact most frequently more attentive to the problem and, therefore, more likely to look out for and pick up on signs of elder abuse.  Equally, important, they should cause mandatory reporters to notice that an elderly person is impaired or vulnerable, and to try to take some appropriate action before an incident of abuse occurs. In this way, the mandatory reporting requirement may operate to counter (at least to some extent) the tidal wave of elder abuse.  
On the other hand, the failure of Congress and some states to appropriate sufficient money to fund robust adult protective services activities is a serious problem.  As an example, Illinois' poorly funded and inadequately staffed Vulnerable Adult Abuse Program was revamped in the wake of a media firestorm involving more than 50 vulnerable adults who died after their suspected abuse was reported to the appropriate state agency but never investigated.
How to Prove Elder Financial Abuse
Most states, including Georgia, have not expressly provided for private rights of action in their elder protection statutes.  They only provide for mandatory reporting to the Georgia Department of Human Resources, which can make a referral for criminal prosecution.  In emergencies, call law enforcement 911. 
Examples of Elder Financial Abuse
The Georgia Department of Human Resources defines financial abuse or exploitationas improperly or illegally using a person's resources for the benefit of another person, for example, using a Power of Attorney to gain access to an adult's assets for personal gain or using undue influence, false representation and other means to gain access to an adult's monthly government checks.
Some warning signs of elder abuse include but are not limited to one or more of the following:
Secretiveness involving financial matters, correspondence, telephone calls, etc.
Unusual withdrawals or transfers of money from financial accounts
Significant transfer of other assets, such as real property
Unique gifts to caregivers or others
Rare loans
Other unexplained losses or changes in the economic situation
Accumulation of unpaid bills
New friends or even romantic interests
Changes to a Will
Change of beneficiary
Contact Us Now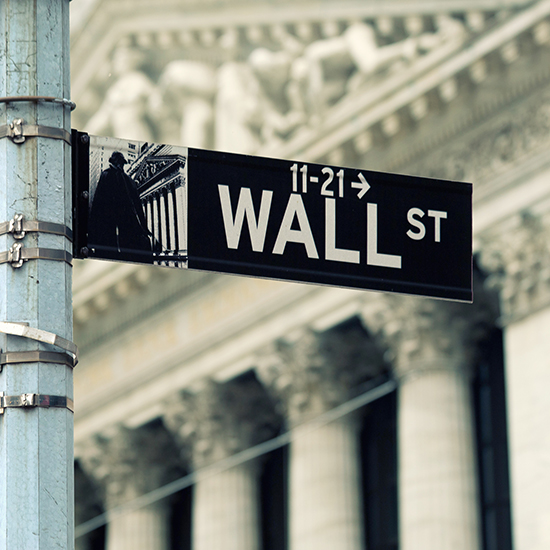 Free Consultation (855) 534-4581