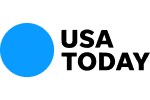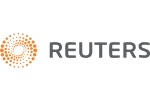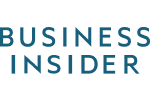 Stock Market Losses
Skilled Stock Market Loss Attorney
As an investor, you need to be aware of possible broker fraud and misconduct. Our stockbroker fraud lawyers have knowledge and experience in the stock market, and they understand the cases that relate to stockbroker fraud and misconduct.
Investors typically rely on brokerage and investments firms to advise them about investment matters. Unfortunately, stockbrokers and investment advisers sometimes engage in misconduct such as fraud, negligence, unauthorized trading, which results in investment losses.
At the Doss Firm, we understand how devastating and overwhelming stockbroker fraud and misconduct results can be. That is why we do our best to help clients recover those losses.
Stockbroker Fraud and Misconduct
It is the responsibility of the broker and/or investment adviser to offer suitable investment recommendations to investor clients. Investment advisers are fiduciaries, meaning that they are legally obligated to act in the best interest of the client, and any investment recommendations must be suitable based on the client's financial situation.  Unsuitable recommendations that lead to investment losses provide grounds for filing a securities arbitration claim or court action to recover those losses.
Another type of broker/adviser misconduct is unauthorized trading, which occurs when a trade is made without the prior consent of the investor. Unauthorized trading that leads to an investment loss provides grounds for filing a securities arbitration claim or court action to recover those losses.
How Should Investors Handle Investment Losses?
If you were to go to the brokerage firm and threaten to do something terrible to them if they don't pay you back your investments, you might end up being the one in the wrong. Plus, the brokerage firm can sue you. However, that doesn't mean that you should sit back and let your losses go down the drain. Instead, you can talk to a professional broker fraud lawyer to help you with the whole process.
Our lawyers handle every type of stockbroker fraud and misconduct, and we will represent you in court regardless of your type of case. As long as it is related to the stockbroker fraud and misconduct, and we have proof of them dealing in shady trading, you can be sure of recovering your losses when you work with us.
If you have suffered an investment loss, you should consult with an experienced attorney instead of attempting to negotiate with the firm.  In our experience, investors who engage in self-help do not help their case and often harm their case. Representation by an experienced attorney is the essential first step in taking action to recover your losses caused by broker or adviser misconduct.  The Doss Firm has the necessary experience to help you.
Irresponsible Investment Losses
Reckless investment strategies often cause irresponsible investment losses. Who is responsible for investment losses? FINRA's suitability rule requires brokers and advisers only to recommend investment strategies that are suitable for the investor based on the investor's investment profile. A customer's investment profile includes but is not necessarily limited to:
The customer's age
Other investments
Financial situation and needs
Tax status
Investment objectives
Investment experience
Investment time horizon
Liquidity needs
Risk tolerance, and 
Any additional information the customer may disclose.
FINRA requires the broker to use reasonable diligence to understand the customer's investment profile before making any investment recommendation.
Violation of the suitability rule is a form of securities fraud. It is grounds for recovery of investment losses resulting from unsuitable recommendation(s). 
 Generally speaking, value investing, growth investing, and dollar-cost-averaging are responsible investment strategies depending on the investor's risk profile and desires. Other approaches, such as momentum investing, day trading, and margin trading, might be irresponsible because they are unsuitable for most investors.
Another cause of irresponsible investment losses is outright fraud. Perpetrators of investment fraud typically target retired persons and those nearing retirement because they have assets. Fraudsters also target educated people who are more likely to pick up on psychological cues. 
The number one rule to avoid investing in a fraudulent scheme is only to write checks to well-known, trustworthy companies. The number two rule is to bypass unregistered investments not sold on an exchange like the New York Stock Exchange or the NASDAQ.
What Should I Do if I Suspect Irresponsible Investment Losses? 
If you suspect you are the victim of irresponsible investment losses, you should consult with experienced counsel. The Doss Firm attorneys have substantial experience in representing investors in a wide variety of matters, including claims involving unsuitability and fraud. Call us for a free consultation.
How to Hold Your Broker Responsible
The best way to hold your broker responsible is to consult with an attorney with experience in representing investors. Holding your broker accountable for investment losses most likely will involve filing a FINRA arbitration claim. While customers are allowed to file complaints without an attorney, you should not do so. 
Even engaging in pre-suit negotiation is not recommended. The broker and brokerage firm will have legal representation experienced in litigating investor claims. Anyone who lacks professional expertise will be at a severe disadvantage.
How to Hire a Stock Market Lawyer 
Hiring an experienced attorney should not require a significant out-of-pocket expense on your part. Most attorneys work off a contingency fee arrangement where attorney fees are a percentage of any amount recovered. The usual price is one-third of any recovery. In addition to attorney fees, there are some expenses involved in FINRA arbitration. 
There is a filing fee which FINRA collects upon filing. The amount depends on the number of losses claimed, but in most cases, the cost ranges from $975 to $1,425. Unless the case goes to a full arbitration hearing (i.e., trial), additional expenses are unlikely.  Most cases become settlements before trial. 
If you have questions about how to hold your broker responsible, you should consult with experienced counsel. The Doss Firm attorneys have substantial experience in representing investors in FINRA arbitrations and court cases. Call us for a free consultation.
Doss Firm's Experienced Stock Market Loss Lawyers 
Jason Doss is The Doss Firm's principal attorney. Mr. Doss has 17 years of experience representing investors in court and FINRA arbitration. He is a past President of the Public Investors Arbitration Bar Association ("PIABA"), a bar association of attorneys who represented investors. 
Mr. Doss is currently the President of the PIABA Foundation, which promotes investor education. Also, Mr. Doss has authored two books used in law schools' investor arbitration clinics. Mr. Doss is also one of only twelve attorneys appointed as lead counsel by the federal judge overseeing the Equifax data breach litigation. 
Joy Doss is a founding attorney of The Doss Firm, LLC. Before the opening of The Doss Firm, LLC pursued an insurance defense practice at a large law firm. She also served as an Assistant General Counsel for the Florida Department of Health before moving to Atlanta. 
Mrs. Doss and her husband founded The Doss Firm, LCC to represent aggrieved investors and pursue a general litigation practice. Mrs. Doss has substantial experience in handling a variety of litigation matters.
Sam Brannan has over 25 years of experience in representing investors in FINRA arbitrations and court. Sam and Jason worked together at another law firm that specialized in investor representation. 
Contact Us Now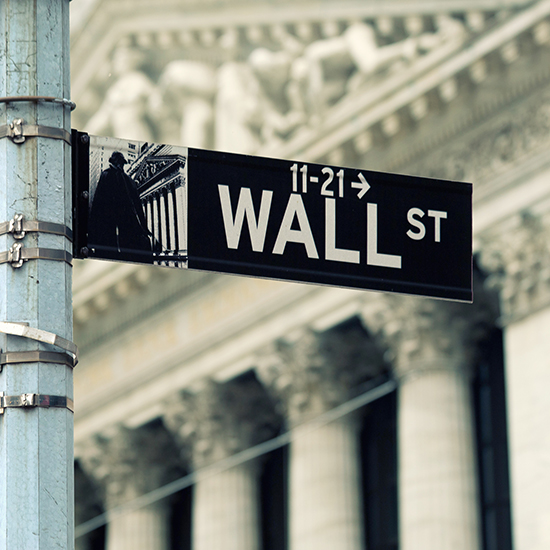 Free Consultation (855) 534-4581