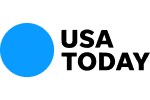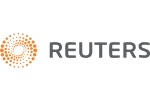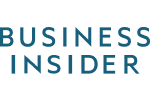 FINRA BrokerCheck
FINRA BrokerCheck is a free database investors can use to research a broker, investment adviser, and brokerage/advisory firm.
The things you can find in these reports include:
Background
Customer complaints
A BrokerCheck Report for a brokerage firm contains:
An overview of the firm
The firm's background
A disclosure section containing information about any arbitration awards, disciplinary events, and financial matters on the firm's record
The information in BrokerCheck comes from the Central Registration Depository (CRD). All brokers must be licensed and registered by FINRA. Data in the CRD comes from forms that brokers, brokerage firms, and regulators complete as part of the securities industry registration and licensing process.
Information about investment adviser firms and representatives comes from the SEC's Investment Adviser Registration Depository (IARD) database.
How Can BrokerCheck Help Me?
BrokerCheck provides information about 1.3 million current and former FINRA-registered brokers and 17,400 current and previous FINRA-registered brokerage firms. According to a study released by the SEC in 2011, FINRA's BrokerCheck reports are used by the public to obtain background information about brokers and broker-dealers. For example, the SEC Study stated:
"In 1999, a year after FINRA began making records available on its Web site, FINRA received more than one million inquiries, and by 2002, it was fielding more than two million inquiries a year."
Usage has increased since BrokerCheck went live in March 2007. More than 20 million searches were conducted on the BrokerCheck Web site in 2009. About 18.5 million summary records were viewed, and 3.8 million requests were made for detailed reports on a registered representative or a broker-dealer.
FINRA holds out BrokerCheck as an essential investor education and protection tool. Given its popularity, FINRA markets BrokerCheck reports to consumers as a way for them to conduct due diligence in selecting financial professionals. FINRA requires its member firms to provide customers with FINRA's BrokerCheck hotline number. Also, they make sure a firm's customers are aware that FINRA has a BrokerCheck brochure available for investors.
You Can Use BrokerCheck and Should!
In its BrokerCheck brochure, FINRA states,
"To help you make informed decisions when choosing someone to manage your investments, FINRA provides BrokerCheck—an important tool that delivers critical information about FINRA-registered securities firms and brokers."
FINRA describes the database as "comprehensive" and states that it provides information about a broker's:
Employment history
Licensing status
Criminal events
Regulatory actions
Investor complaint information
Pending investigations
Regulatory proceedings
A proposal was made to require firms to include a link to BrokerCheck on any member firm's website to expand its distribution of FINRA BrokerCheck reports.
Also, the proposal requires a firm to include a link to BrokerCheck in any online retail communication that consists of a professional profile of, or contact information for, an associated person.
When Was BrokerCheck Created?
The service came about in 1988. On March 19, 2007, the NASD launched an updated, redesigned version of Brokercheck.
Can Investors Receive Additional Information About Financial Advisers From Other Sources?
At present, the public may access public information about financial advisers through two different channels. As explained above, instant access to any information comes from FINRA's BrokerCheck system. Notably, the Exchange Act granted FINRA limited discretion to determine the "scope and presentation of information to be provided."
FINRA markets BrokerCheck reports for consumers to obtain comprehensive information about brokers. However, FINRA exercises this statutory authority to omit material information about brokers in its BrokerCheck reports. Despite the fact, this same CRD information is publicly available from many states securities regulators. That loophole has the potential to mislead investors.
Your State's CRD System Can Help You
Broader access to the CRD system's information may be obtained from states which disclose information about brokers licensed to do business in their state.
These more comprehensive reports are commonly referred to as CRD Snapshot Reports. Some states, such as Florida and Iowa, provide consumers with CRD Snapshot Reports that disclose more information from the national CRD system. These states' CRD Snapshot Reports exclude only personal information such as social security numbers and home addresses.
Different States Give Different Information
However, assuming that consumers are aware that state regulators provide complete information about financial professionals, states differ on what data is provided in the CRD Snapshot Report. Each state is governed by their respective state public records laws, which vary from state to state.
Also, some, if not all, states only provide information about brokers licensed within the state. Therefore, consumers cannot always contact a state securities regulator such as Florida. Florida is governed by very broad public records laws and obtain the more expansive CRD Snapshot Report unless the broker is licensed in Florida.
Importantly, unlike BrokerCheck, where the information is provided instantaneously and for free, CRD Snapshot reports requested from the states:
May cost consumers money
Must be requested either by telephone, by email or through the state securities regulator's website
There may be a delay of hours or days before the information is provided
Do You Need Helping Checking Your Broker?
If you are wary about your broker, don't go about researching them alone. You now know all the different avenues to check on your broker's history.
If you think you've been saddled with a bad broker, call The Doss Firm, LLC at (855) 534-4581 for a free consultation.
Contact Us Now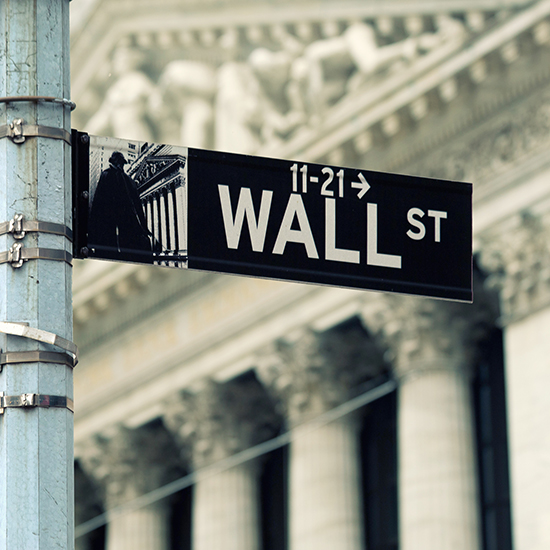 Free Consultation (855) 534-4581